OCEANOGRAPHY 1 (OCAN 1) WORKBOOK & TEXTBOOK
---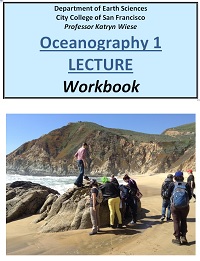 The workbook contains all handouts and assignments for the entire semester.
BE SURE YOU PICK UP THE CORRECT WORKBOOK/MANUAL
There are 4 different workbooks/manuals for 4 different courses as well as different semesters.
REQUIRED CLASS WORKBOOK:
Keep this workbook with you whenever you're working on the class.
REQUIRED BY WHEN? End of the first week of class. (Use the PDF version above until you are able to buy/print the hard copy version.)
Purchase options:
RECOMMENDED: CCSF Bookstore:

Campus/Program: Online Instruction
Spring 2022 Course ID#: 31865
Curbside pick up or shipped to your home. Follow bookstore link for exact pricing and availability.
***NOTE: For those students whose financial aid covers their textbooks, be sure you purchase from the CCSF bookstore. Contact me if you have any problems.

Print it yourself at home or through a copy shop, like the UPS Store. (NOTE: unless you have access to special deals, this method will be more expensive than bookstore.)
PRINTING/PURCHASE INSTRUCTIONS:

Print double-sided and in color. (If you can only afford black and white, then you'll need to reference above PDF each week to review color figure.)
Odd-numbered pages should be facing pages.
The entire workbook should be bound, in such a way that it can be opened and laid down flat.
Can we just use the online PDF and not print out a copy? To get permission to use the online PDF instead of a hard copy, review these PDF-usage policies and instructions.
---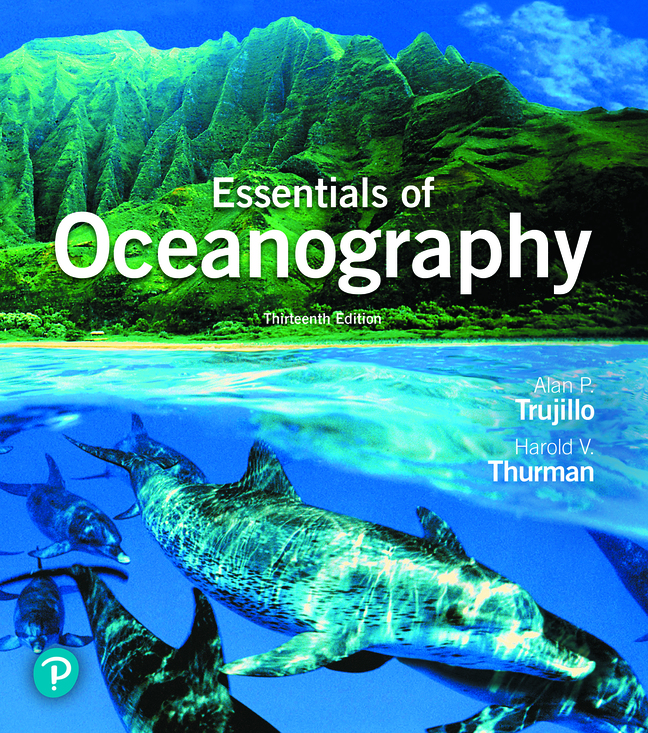 RECOMMENDED: TEXTBOOK
Essentials of Oceanography, Trujillo and Thurman (13th edition)
Multiple options are provided to make the textbook more affordable. Although the textbook is not required, it is highly recommended. If you prefer to learn through reading a textbook, don't let your finances keep you from getting one. WAYS TO ACCESS TEXTBOOK:
Purchase from CCSF bookstore
Purchase from online publisher or any other online book vendor (new or used) (Amazon.com)
Access copies on reserve in library
Request a copy through the CCSF Book Loan
Borrow a loaner textbook from instructor (random authors -- not class textook) available for first few weeks of semester until you can acquire a more permanent solution (get them early).
Use an earlier edition of this textbook or any other standard introductory oceanography textbook available online for just a few dollars.
If using a different edition or different author, it is your responsibility to identify and read the relevant chapters within each text. (Instructor can help -- just reach out.) Reading ahead each week to prepare for class is an important part of the weekly learning.
ALTERNATIVE OPEN ACCESS TEXTBOOKS: