Field Sparrow (Spizella pusilla) 4 November 2012 at Historic "A" Ranch, Point Reyes, Marin County, CA Photos © 2012 Joseph Morlan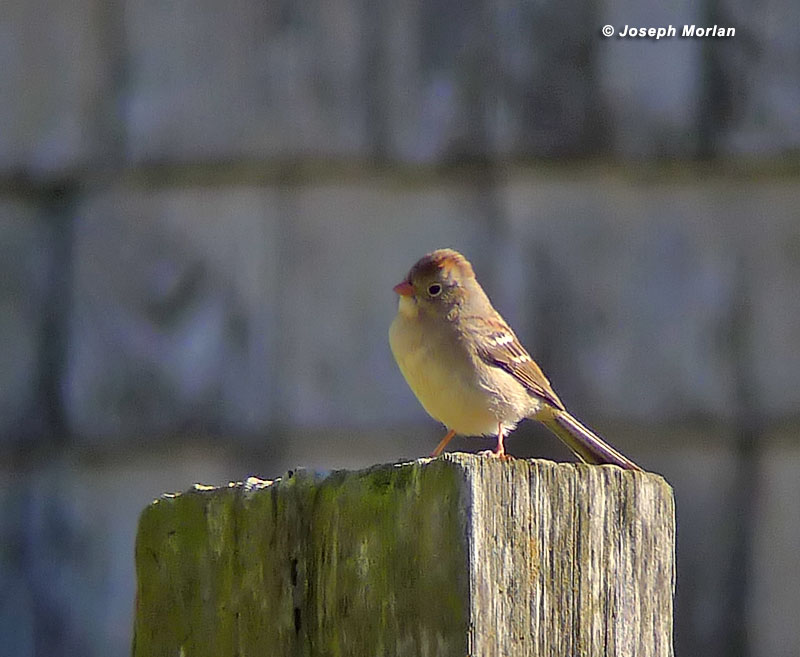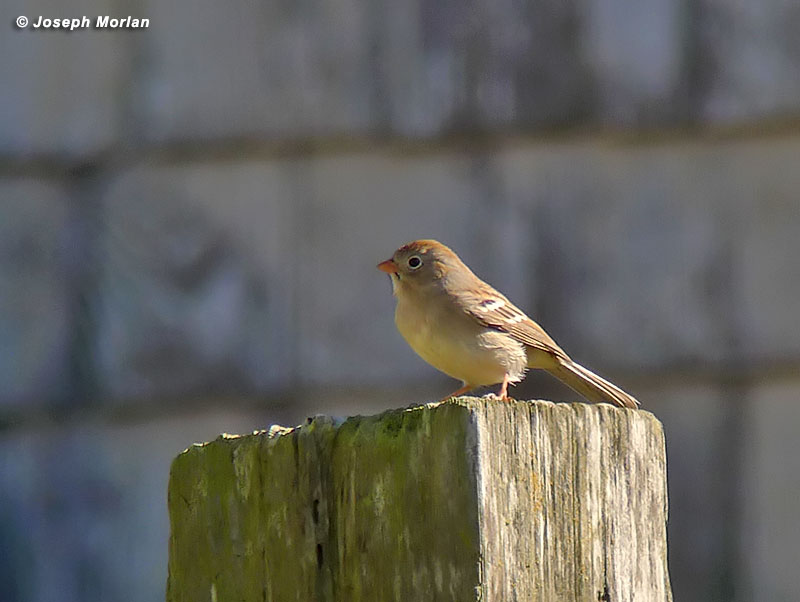 Extremely rare in California, this individual was found 3 November 2012 by Keith Hansen's Marin Audubon field trip. There are nine previously accepted records for California. This appears to be the first record for Marin County. Full details and additional photos.

An additional record of a bird photographed at China Lake in Kern County 14-15 October 2012 is under review.

Digiscoped with Panasonic DMC-LX5 | Nikon FieldScope III | 30XWA | hand-held (no adapter).
[
Back to Photo Gallery
] [
Home
]