Gray Hawk (Buteo plagiatus) 03 December 2012 at Carpinteria, Santa Barbara County, CA Photos © 2012 Joseph Morlan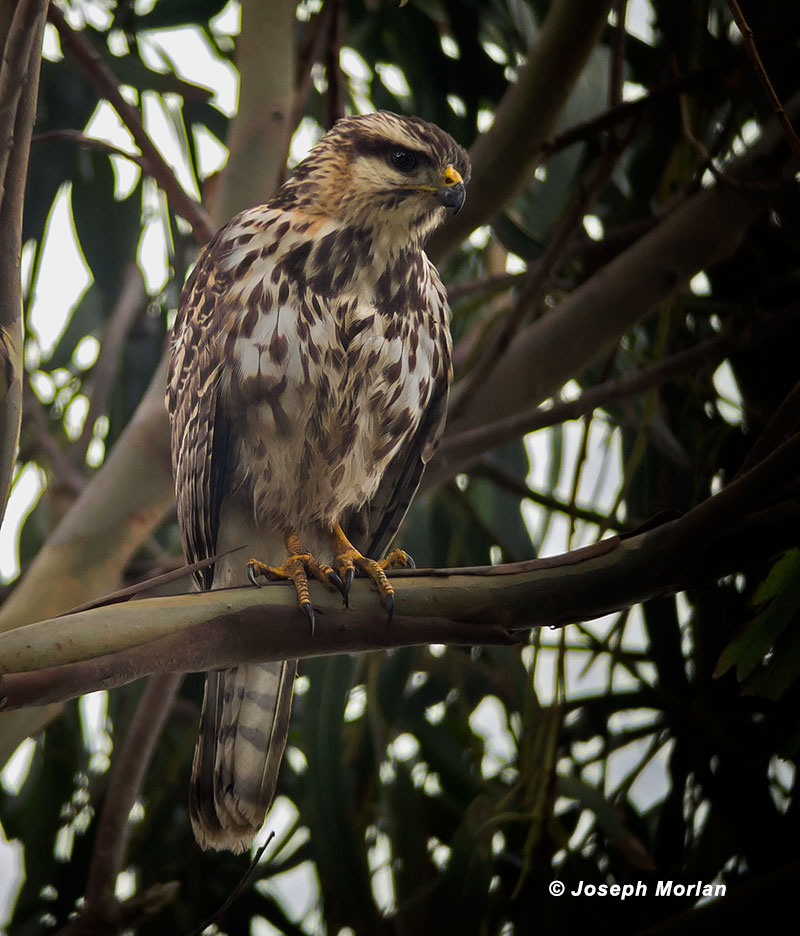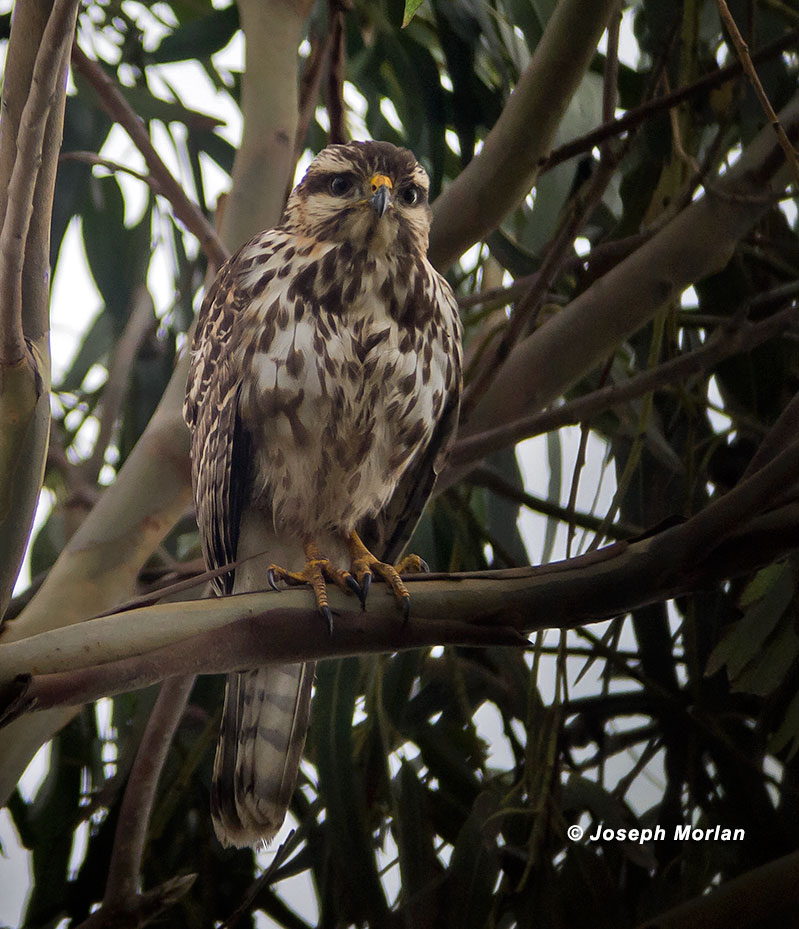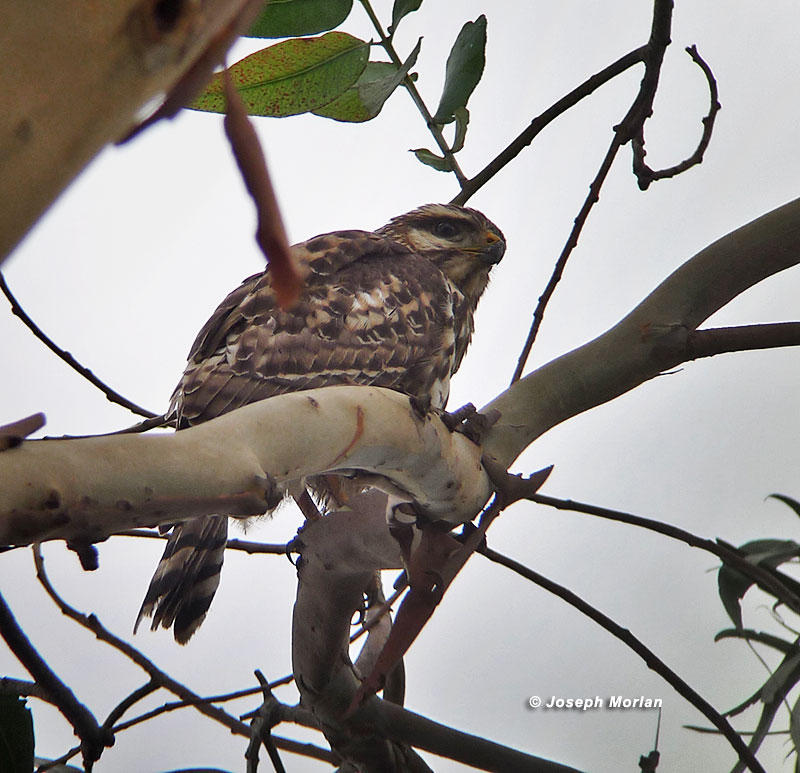 This individual has been present daily since its discovery 25 November 2012 by Eric Culbertson and is the first record of this species to be documented by photographs in California. This species normally ranges from Mexico to southeastern Arizona and southern Texas. Click here for more details.

In the most recent 53rd Supplement (PDF) the AOU split the Gray Hawk (Buteo nitidus) into two species, northern Gray Hawk (Buteo plagiatus) and southern Gray-lined Hawk (Buteo nitidus) citing a 2011 publication by Milsap et al. (PDF).

Digiscoped with Panasonic DMC-LX5 | Nikon FieldScope III | 30XWA |hand-held (no adapter).
[
Back to Photo Gallery
] [
Home
]