Giant Hummingbird (Patagona gigas peruviana) 14 December 2017. Valle de Santa Eulalia, Lima, Peru.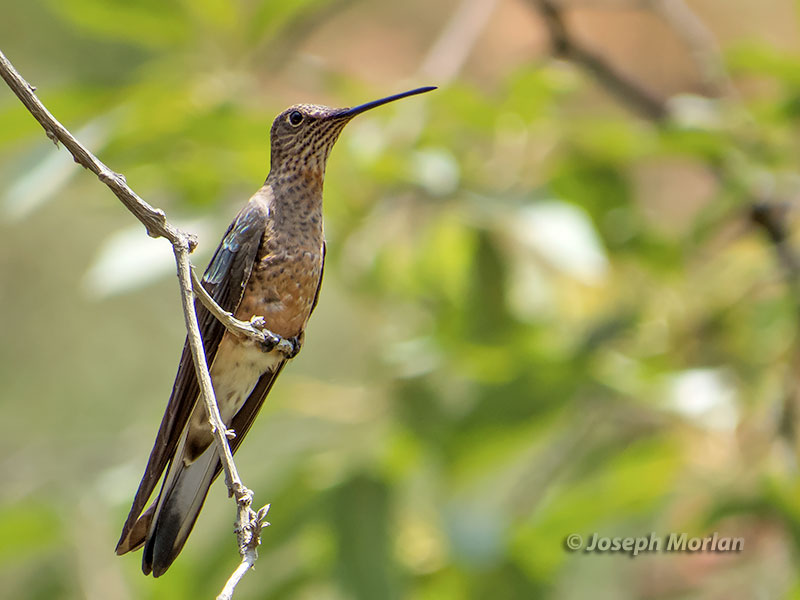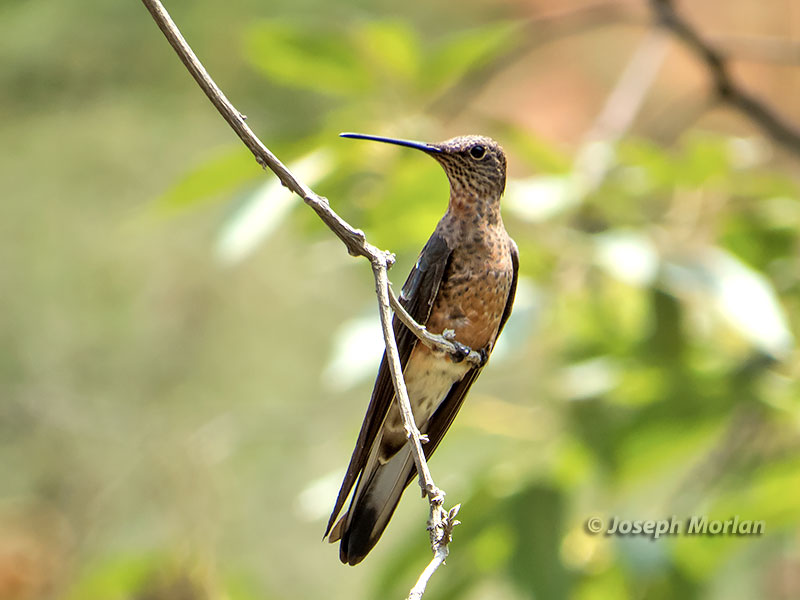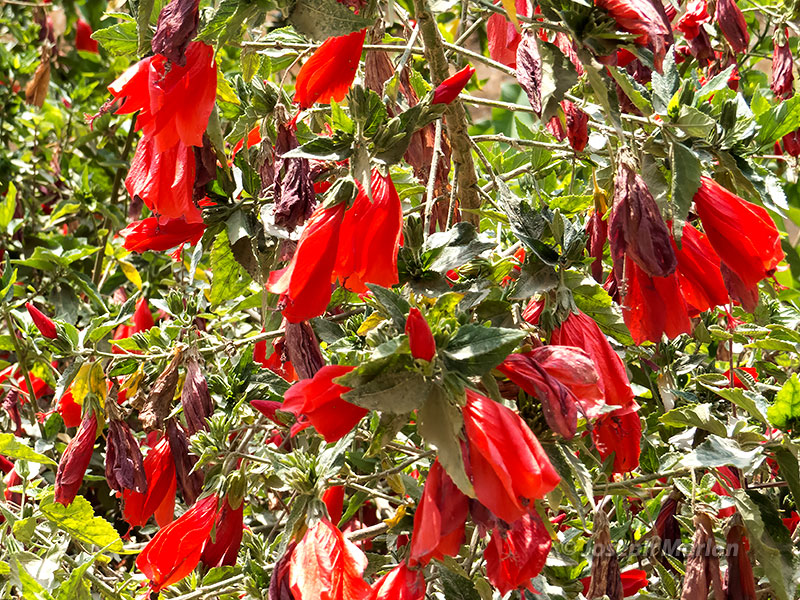 This is the world's largest hummingbird reaching a length of up to 9". It flies with extremely slow wing-beats for a hummingbird. It is the only species in its genus and it has no close relatives. Some recent authors (HM4) have placed it in its own subfamily: Patagoninae. I believe this is an immature showing white edges to its flight feathers which adults lack. Bird was defending a territory of bright red flowers (bottom). Canon PowerShot SX50 HS.

References:

Giant Hummingbird (Patagona gigas), In Neotropical Birds Online (T. S. Schulenberg, editor). Cornell Lab of Ornithology, Ithaca, New York, USA. retrieved from Neotropical Birds Online: https://neotropical.birds.cornell.edu/Species-Account/nb/species/giahum1

Heynen, I., Boesman, P. & Kirwan, G.M. (2018). Giant Hummingbird (Patagona gigas). In: del Hoyo, J., Elliott, A., Sargatal, J., Christie, D.A. & de Juana, E. (eds.). Handbook of the Birds of the World Alive. Lynx Edicions, Barcelona. (retrieved from https://www.hbw.com/node/55572 on 28 January 2018).
[
Back to Photo Gallery
] [
Home
]