Laughing Gull (Leucophaeus atricilla megalopterus) 23 April 2020, Presidio - Crissy Field Lagoon, San Francisco, CA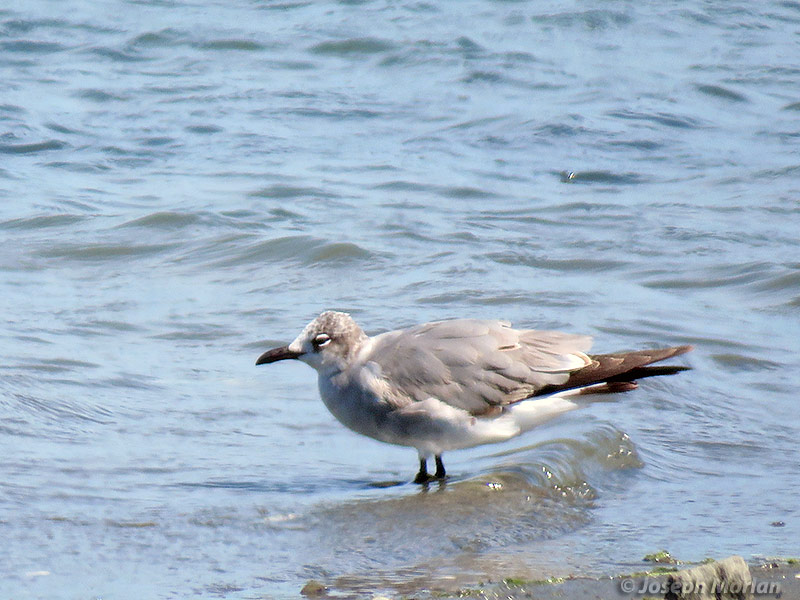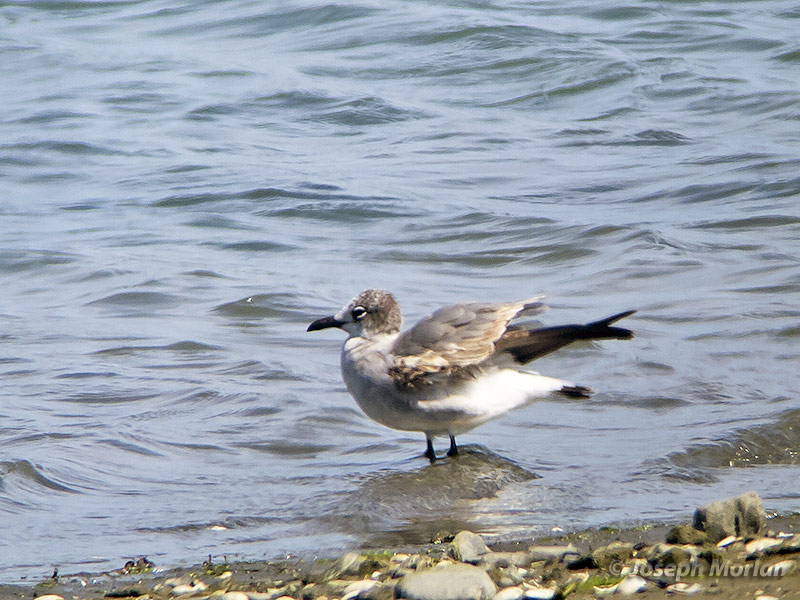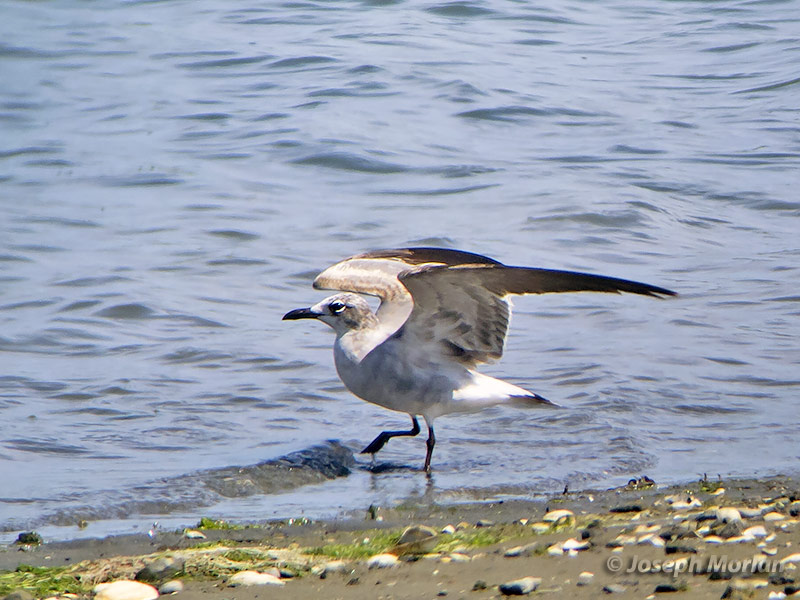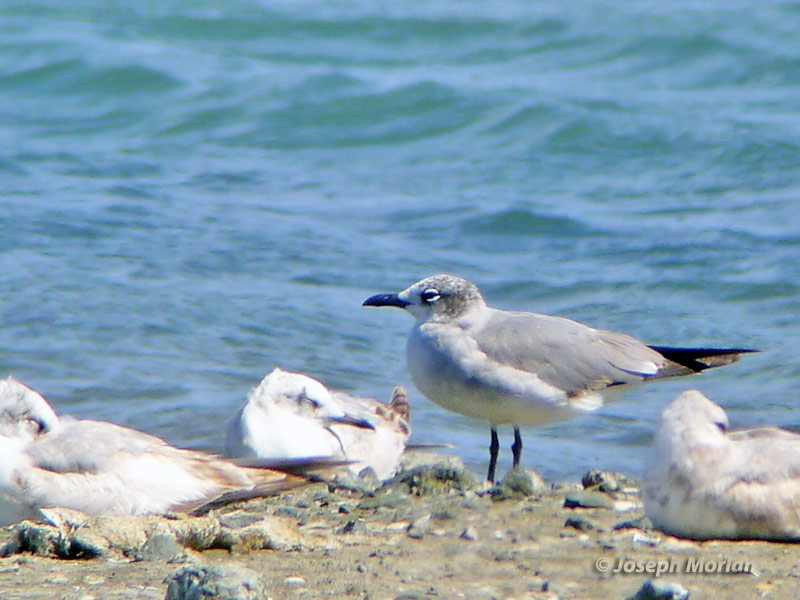 This first cycle Laughing Gull was found Monday, 20 April by Brian Fitch. It has continued daily off-and-on and cooperated for us this morning. This species is unexpected on the Northern California coast but seems to be increasing with records almost annually. The brown wing coverts and black tail band confirm it is 1st cycle and thus hatched in 2019. Subspecies L. a, megalopterus recognized by Clements/eBird, HBW, IOC & HM4 is considered a junior synonym of nominate by BNA and thus invalid. See Parkes (1952) for recognition of L. a. megalopterus.

Digiscoped with Panasonic DMC-LX5 | Nikon FS 3 | 30XWA | hand-held, no adapter.
[
Back to Photo Gallery
] [
Home
]