Lincoln's Sparrow (Melospiza lincolnii) 9 April 2017 - Pacifica, San Mateo County, CA Photos © 2017 Joseph Morlan.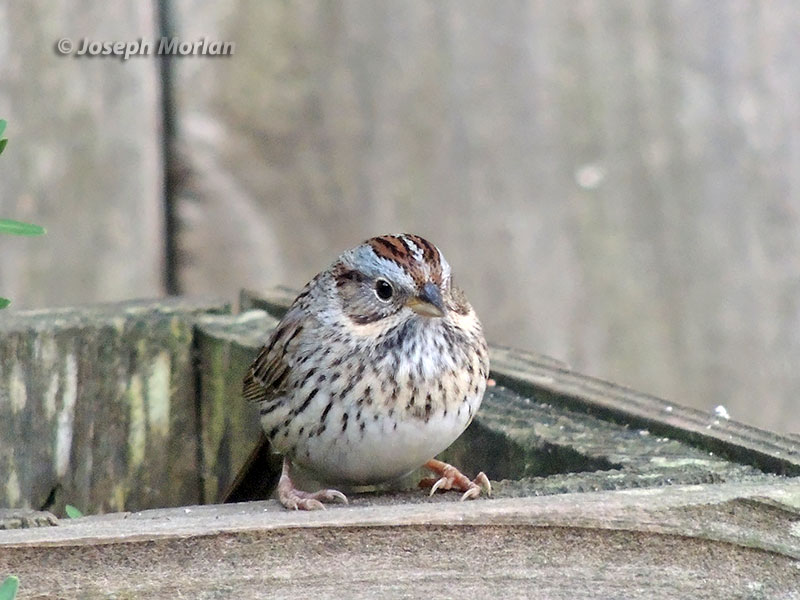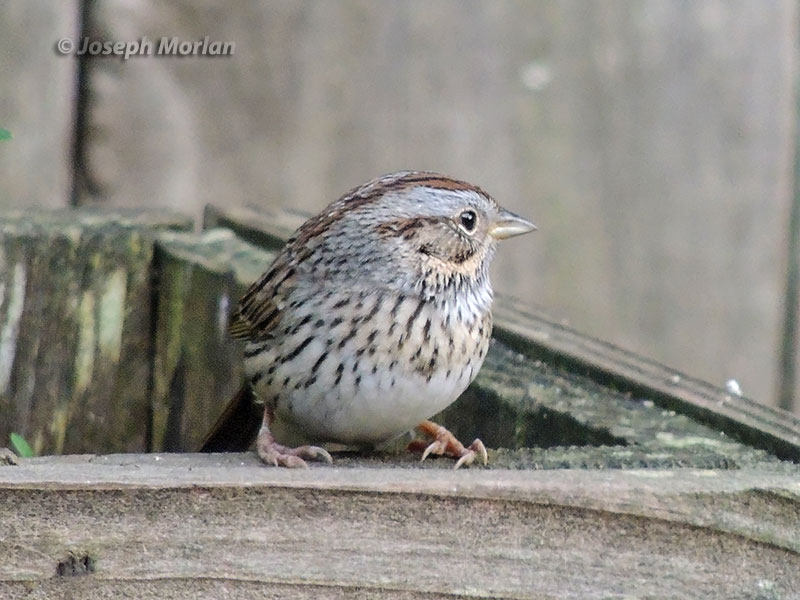 This species breeds in Boreal regions of North America and winters south to Middle America. This rather shy bird winters fairly commonly in our area where it prefers wet weedy fields. However its shy habits make it more elusive compared to the similar and more familiar Song Sparrow. Lincoln's Sparrow is more finely patterned on its back and has a distinctive buffy coloration across its breast. It is also smaller than the resident Song Sparrow and has a shorter tail. Three subspecies have been recognized. They differ slightly in size and color. The strong contrasting back pattern is characteristic of the small west-coast race M. l. gracilis, but there is much overlap between the races and their validity has been questioned. Nikon Coolpix P510.

References:

Ammon, Elisabeth M.. (1995). Lincoln's Sparrow (Melospiza lincolnii), The Birds of North America (P. G. Rodewald, Ed.). Ithaca: Cornell Lab of Ornithology; Retrieved from the Birds of North America: https://birdsna.org/Species-Account/bna/species/linspa

Byers, C., J. Curson, and U. Olsson. 1995. Sparrows and Buntings: A Guide to the Sparrows and Buntings of North America and the World. Houghton Mifflin, Boston.

Rising, J. (2017). Lincolnís Sparrow (Melospiza lincolnii). In: del Hoyo, J., Elliott, A., Sargatal, J., Christie, D.A. & de Juana, E. (eds.). Handbook of the Birds of the World Alive. Lynx Edicions, Barcelona. (retrieved from http://www.hbw.com/node/61916 on 16 April 2017).
[
Back to Photo Gallery
] [
Home
]