Henslow's Sparrow (Ammodramus henslowii henslowii) 6 June 2012, Murphy-Hanrehan Park Reserve, Savage, Scott County, Minnesota. Photos © 2012 Joseph Morlan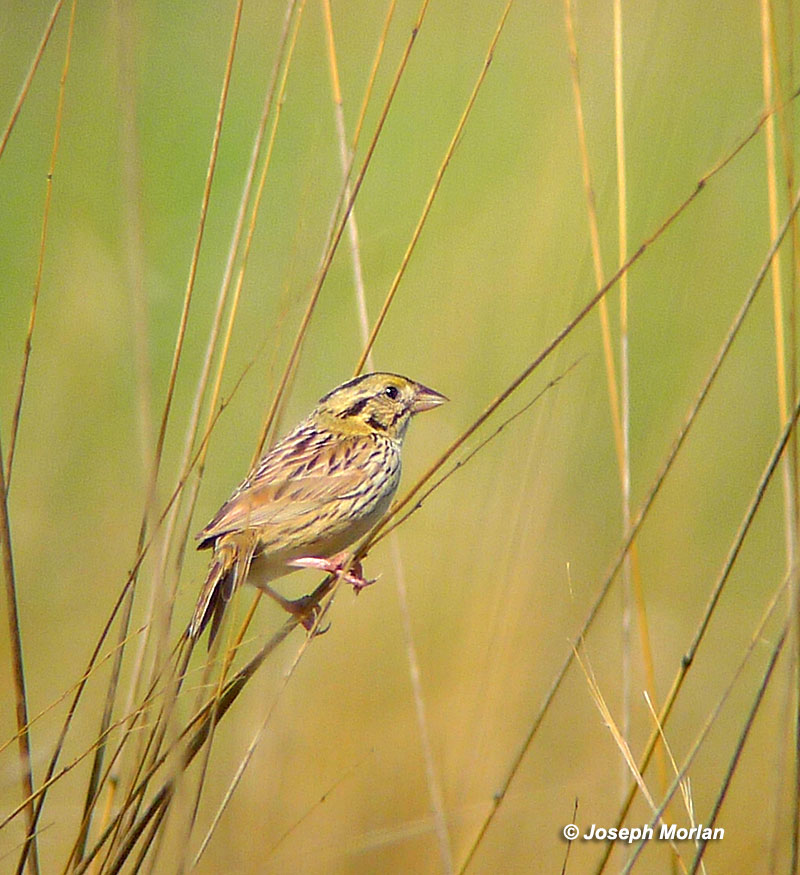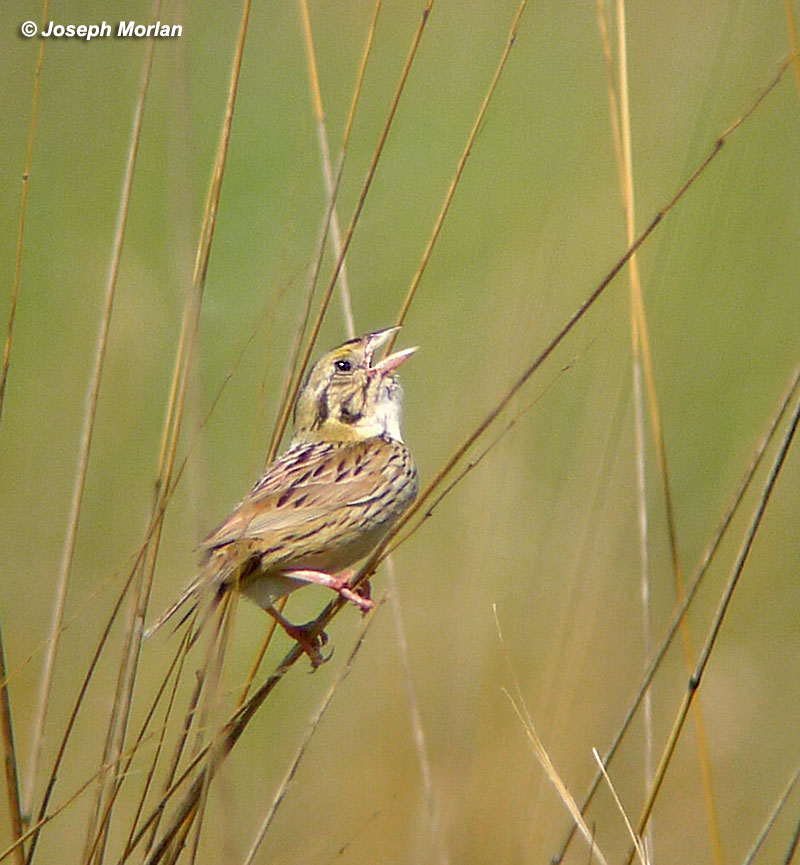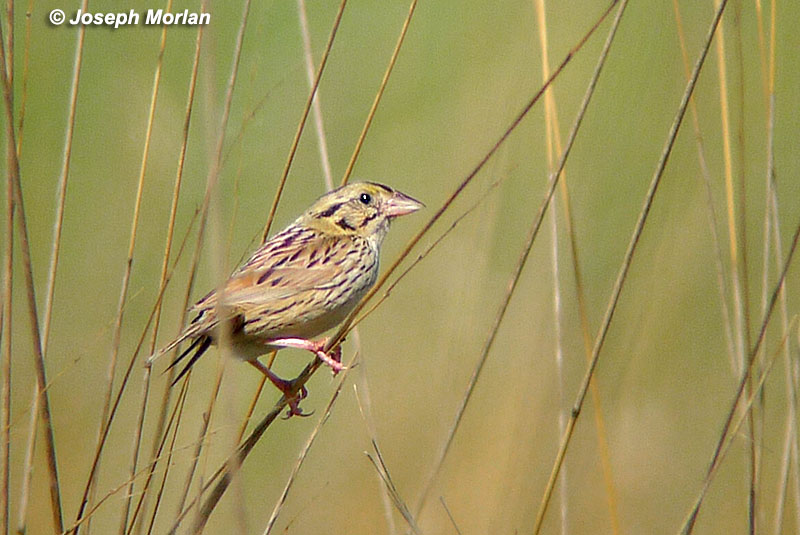 Digiscoped with Panasonic DMC-LX5 | Nikon FieldScope III | 30XWA | hand-held (no adapter).

Perhaps no bird put so much apparent effort into its song with so little result. Its song sounds like a distant hiccup.

This is the nominate western race with a smaller and narrower bill than A. h. susurrans of the East. Another very distinct little-known race (A. h. houstonensis) formerly bred in broomsedge habitat near Houston Texas is extinct. It was very distinct lacking yellow in the lores. I had the privilege of seeing a few individuals of this population when leading a birding trip to Texas many years ago. At the time the population was under study and most of the birds had been banded. Unfortunately the habitat was destroyed before this new race could be described. I sometimes wonder if this wasn't deliberate, because this unique population definitely would have qualified as "endangered" under the "Endangered Species Act." I don't know the details of how the habitat came to be destroyed, but it is very disturbing to me that it was. The bird was so different, that it might have even qualified as a unique species. One of the mysteries to me, is how little publicity this horror story received. This fiasco is almost unknown among the birding community and it has received no attention at all from the media. This is an extinction that happened just twenty years ago right here in the United States, not in some far off land.

When one compares what happened to houstonensis to the unsuccessful, herculean efforts that went into attempting to save the Dusky Seaside Sparrow; well there is no comparison. A. h. houstonensis went quietly into that good night and only a few of us are here to mourn her loss.

References:

Arnold, K.A. 1983. A New Subspecies of Henslow's Sparrow (Ammodramus henslowii). Auk 100(2):504-505.
Jones, C. M. 1881. Henslow's Sparrow nesting in northern Connecticut.Ornithol. Oölogist 6:17-18.
[
Back to Photo Gallery
] [
Home
]