Hoatzin (Opisthocomus hoazin) 14 June 2019. Rio Marañon--Paba Chiero Creek, Nauta, Loreto, Peru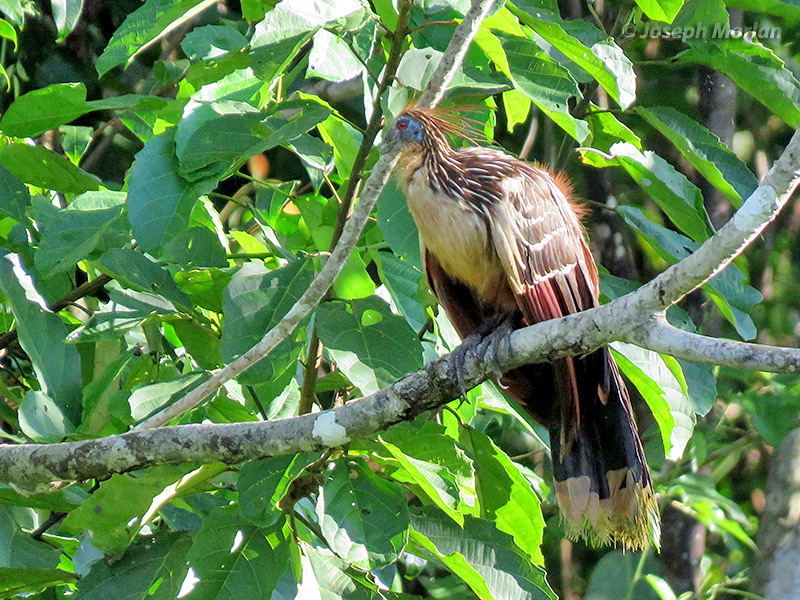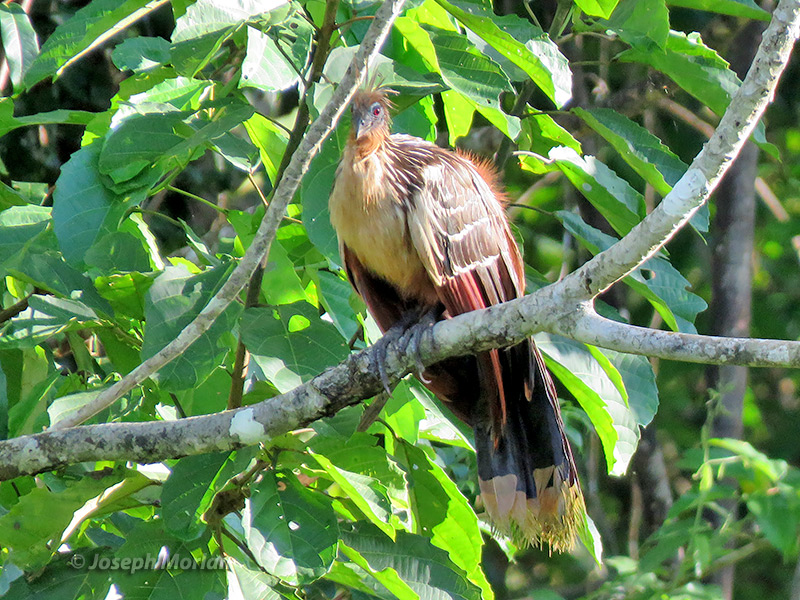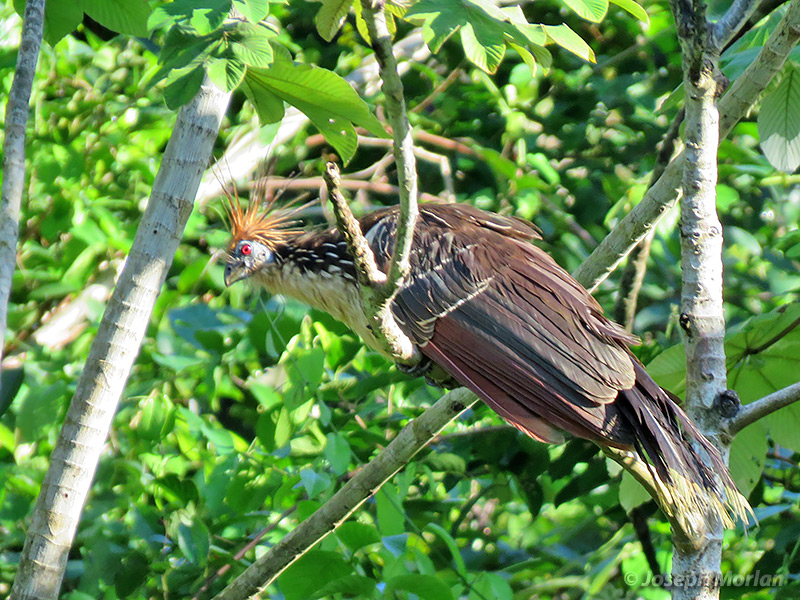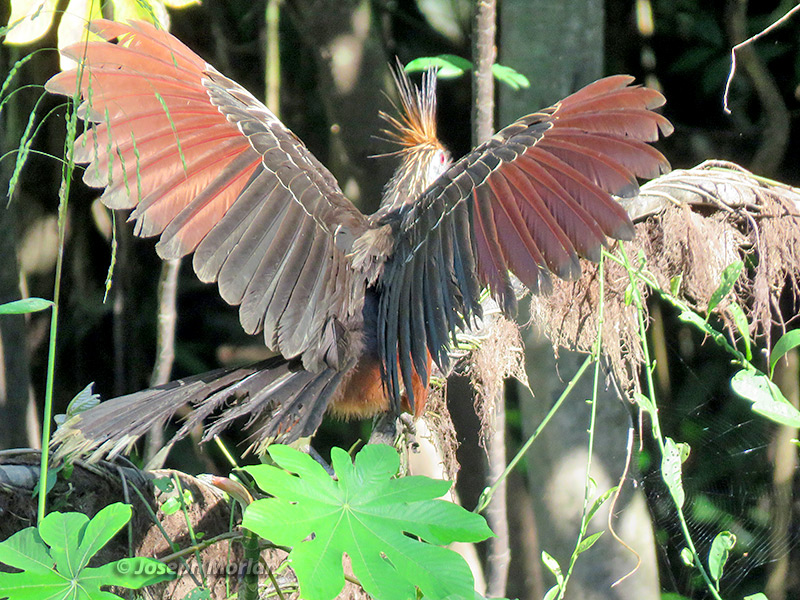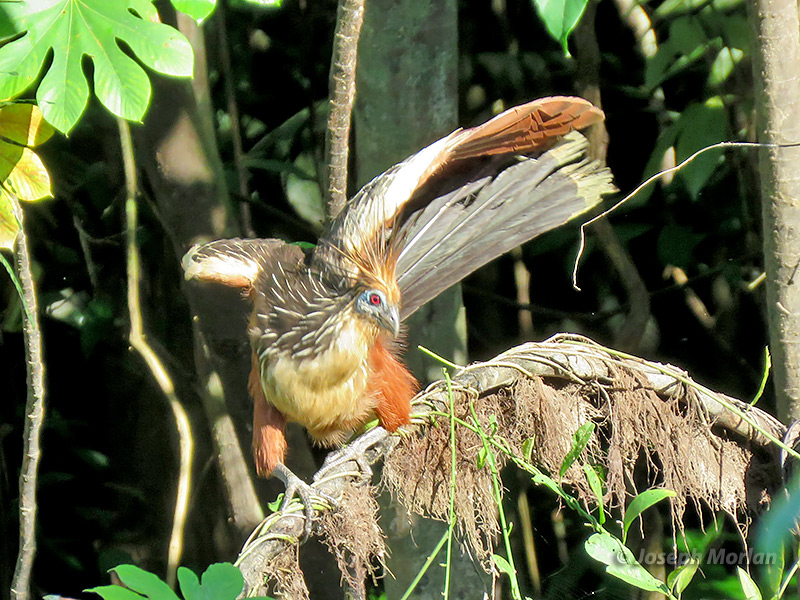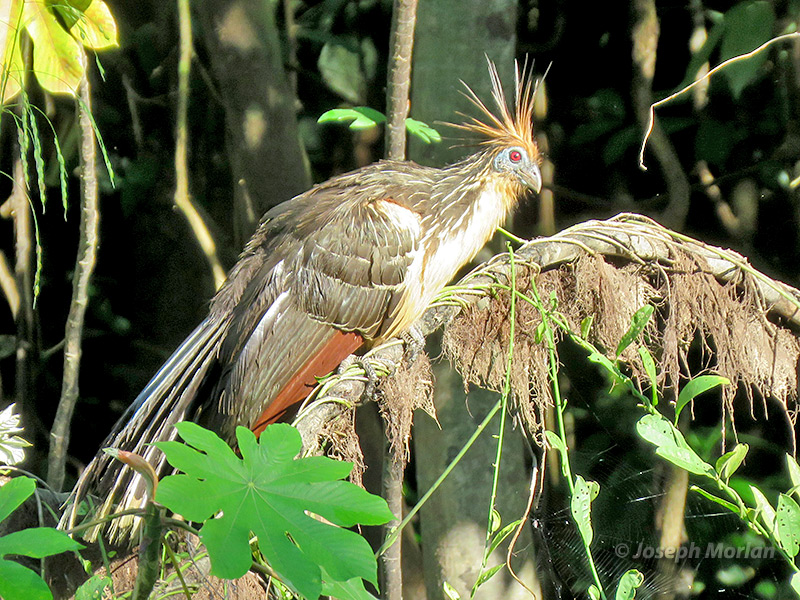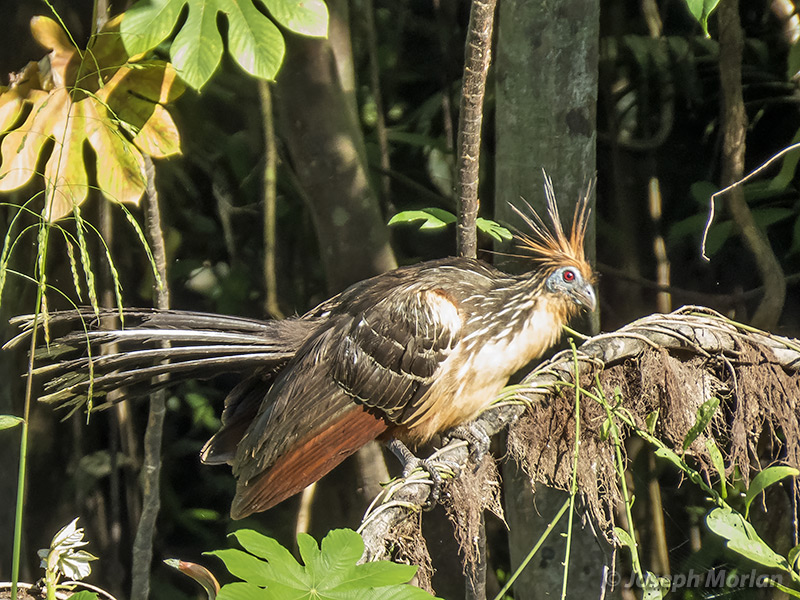 This seemingly prehistoric, bizarre-looking species of lowland South American forests has defied attempts at classification. It appears unrelated to any other living bird. It has been included in the order Gruiformes or in Cuculiformes but is currently placed in its own order, the Opisthocomiformes sandwiched between hummingbirds and rails. This iconic species is famous for the external claws on the wings of the young which allow them to climb back up into the nest. They have an unusual diet for a bird, feeding mostly on leaves. This diet is facilitated by its unique digestive system called "foregut microbial fermentation" in which leaves are predigested in the crop by bacteria, some of which are identical to those found in ruminant mammals like sheep. This fermentation produces an unpleasant smell which is why this species is sometimes called "stinkbird." It is reported that Amazonian people avoid hunting them because of their odor. Canon PowerShot SX60 HS.

References:

Billerman, S. (2012). Hoatzin (Opisthocomus hoazin), version 1.0. In Neotropical Birds Online (T. S. Schulenberg, Editor). Cornell Lab of Ornithology, Ithaca, NY, USA. https://doi.org/10.2173/nb.hoatzi1.01

Thomas, B.T., Kirwan, G.M. & Sharpe, C.J. (2019). Hoatzin (Opisthocomus hoazin). In: del Hoyo, J., Elliott, A., Sargatal, J., Christie, D.A. & de Juana, E. (eds.). Handbook of the Birds of the World Alive. Lynx Edicions, Barcelona. (retrieved from https://www.hbw.com/node/53530 on 21 July 2019).
Back to Photo Gallery
] [
Home