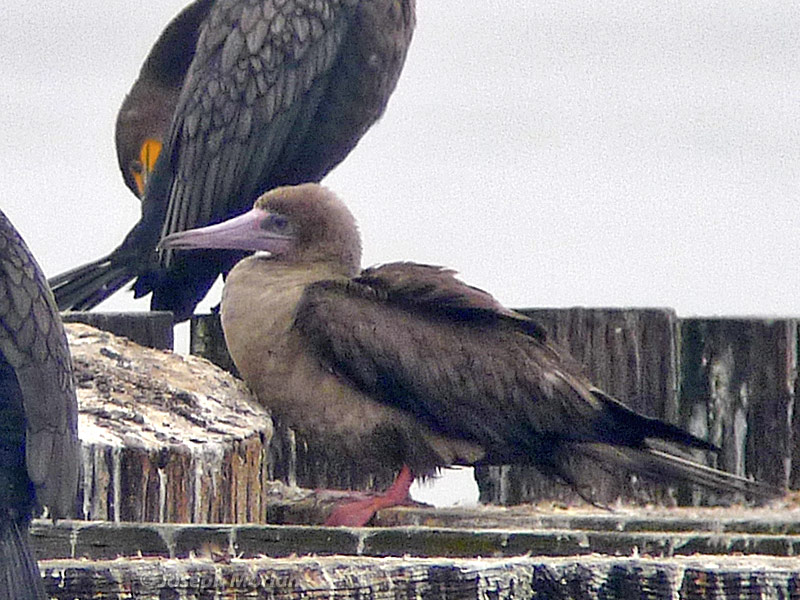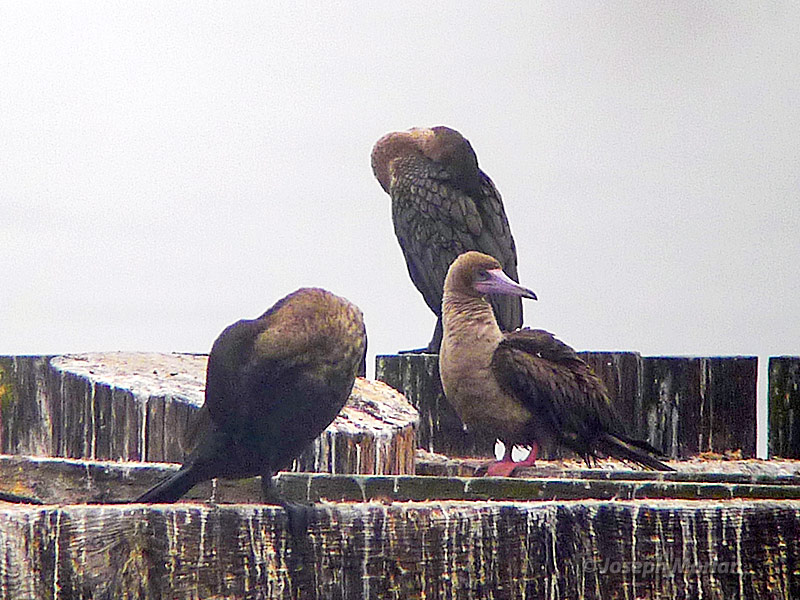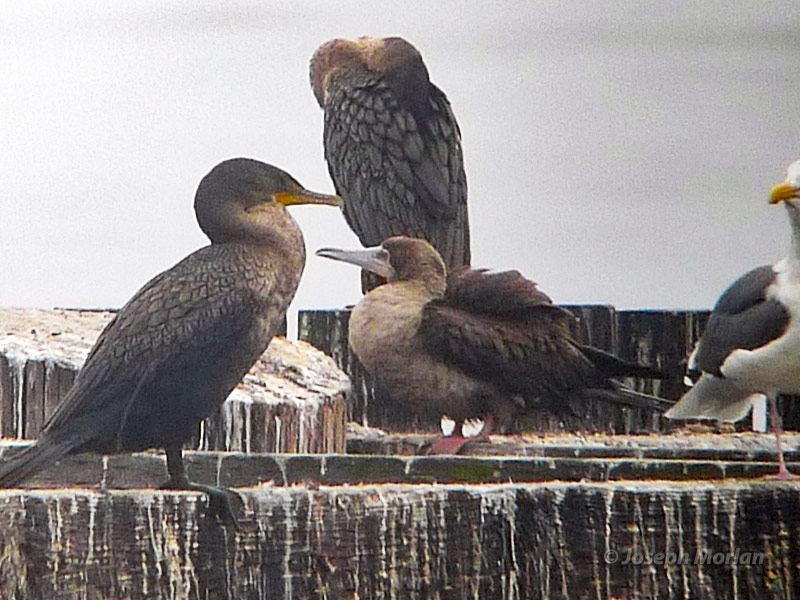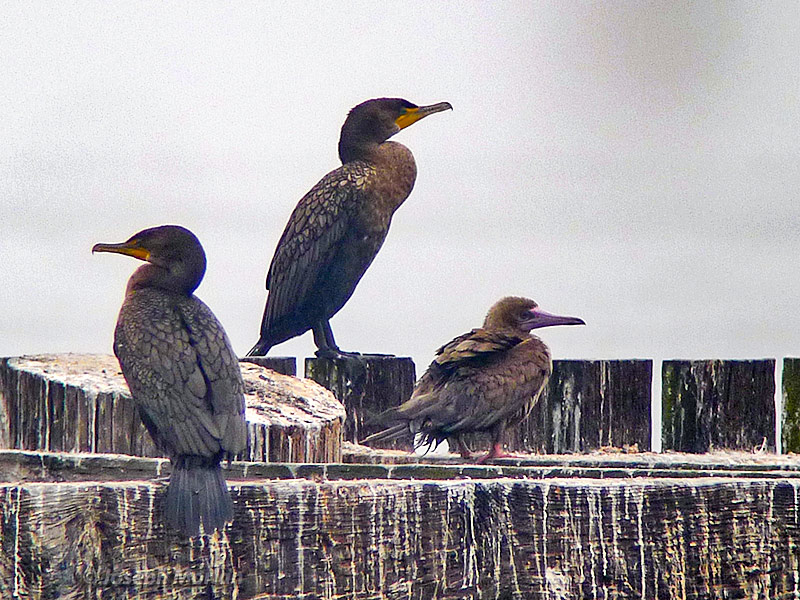 Circumstances: Today I took my birding class to see this rarity. It was originally suspected to be the same individual which has been present on the Farallons since 23 October, but we have since learned that both birds were present at the same time, so this one is different. This individual was found yesterday, 8 November 2019. It was reportedly spotted by people participating in a field trip at the Greater Farallon National Marine Sanctuary offices and identified by Peter Winch, the visitors's center naturalist.

Description: A smallish Sulid mostly dark borwn on upperparts and lower belly, but paler on head, neck and chest. Long cone-shaped bill was mostly pink with some dusky near the tip. Orbital was blue. Eye honey colored with black pupil. Dark red legs very short and feet fully webbed. Tail long and pointed. It appears to molting primaries. Thigh feathers and undertail coverts seem bedraggled or wet.

Discussion: Previous specimen records from California refer to the small dark race S. s. websteri of the Eastern tropical pacific.

Digiscoped with Panasonic DMC-LX5 | Nikon FieldScope III | 30XWA | hand-held (no adapter).

References:

Carboneras, C., Christie, D.A., Jutglar, F., Garcia, E.F.J. & Kirwan, G.M. (2019). Red-footed Booby (Sula sula). In: del Hoyo, J., Elliott, A., Sargatal, J., Christie, D.A. & de Juana, E. (eds.). Handbook of the Birds of the World Alive. Lynx Edicions, Barcelona. (retrieved from https://www.hbw.com/node/52624 on 10 November 2019).

California Bird Records Committee [CBRC] (R. A. Hamilton, M. A. Patten, and R. A. Erickson, eds.). 2007. Rare Birds of California, Western Field Ornithologists, Camarillo, CA.

Howell, S. N. G. (2010) Molt in North American Birds. Houghton Mifflin Harcourt, Boston & New York.

Howell, S.N.G., Lewington, I. & Russell, W. (2014) Rare Birds of North America. Princeton Univ. Press

Howell, S. N. G. and K. Zufelt (2019) Oceanic Birds of the World: A Photo Guide. Princeton Univ. Press.