Red-necked Stint (Calidris ruficollis) 6 August 2017. Elsie Roemer Bird Sanctuary, Alameda, Alameda County, California, US. Photos © 2017 Joseph Morlan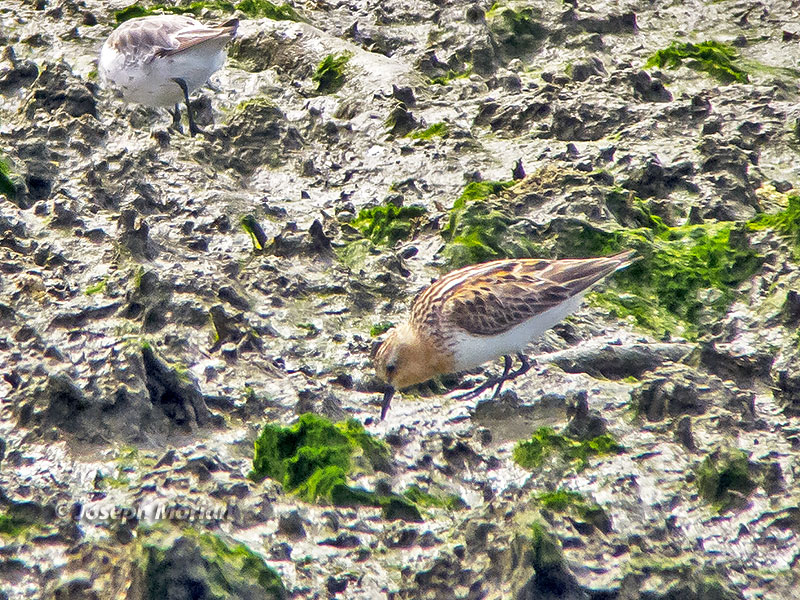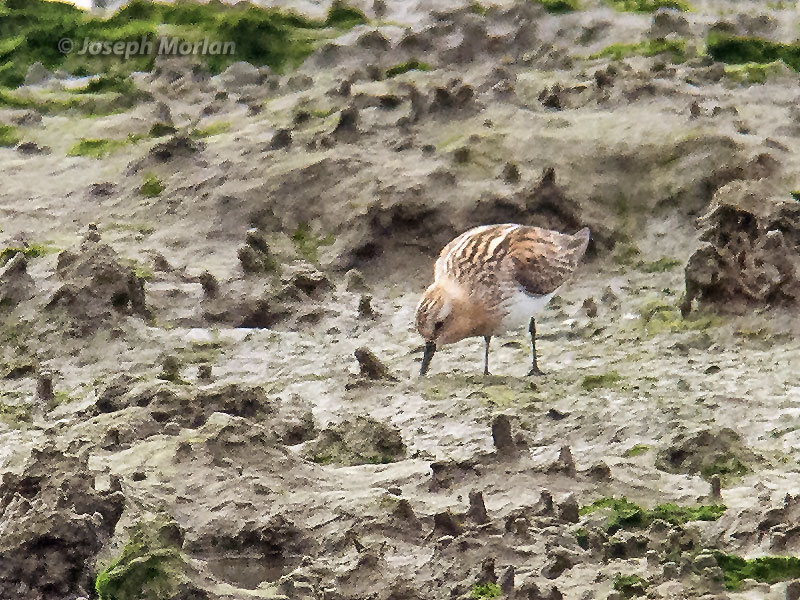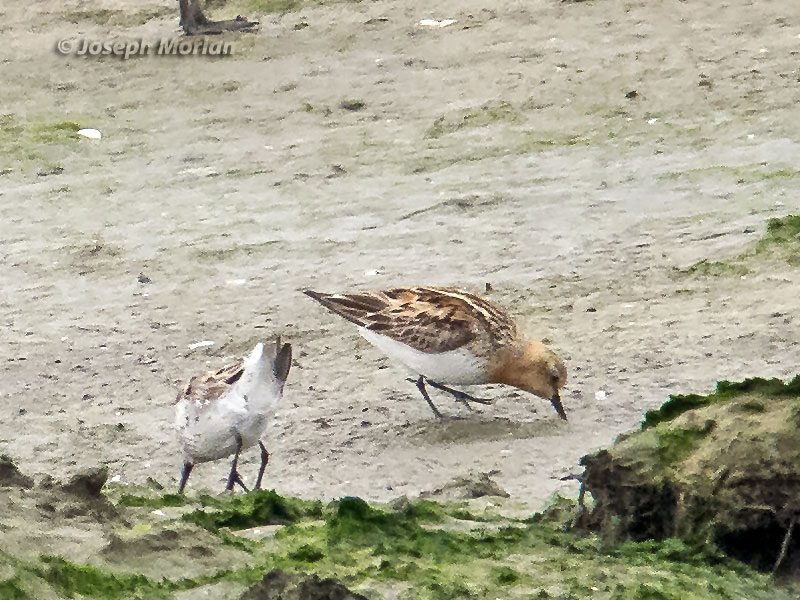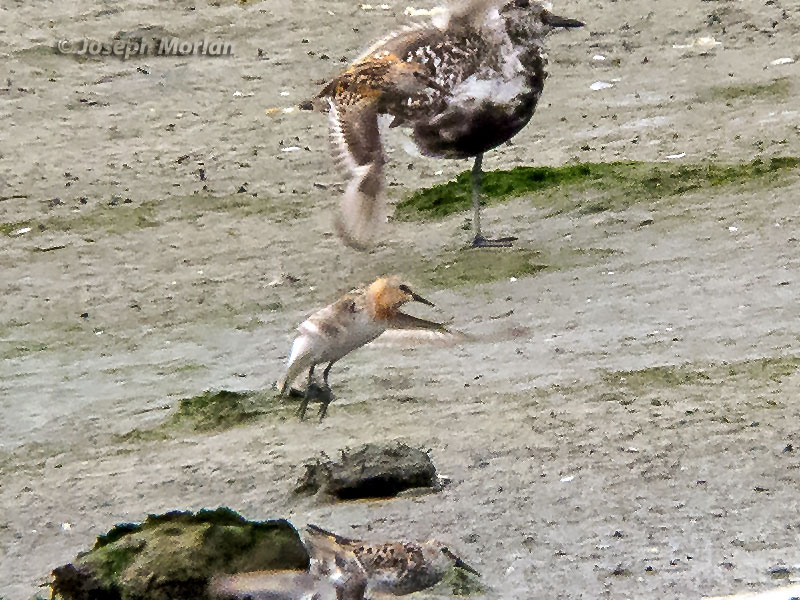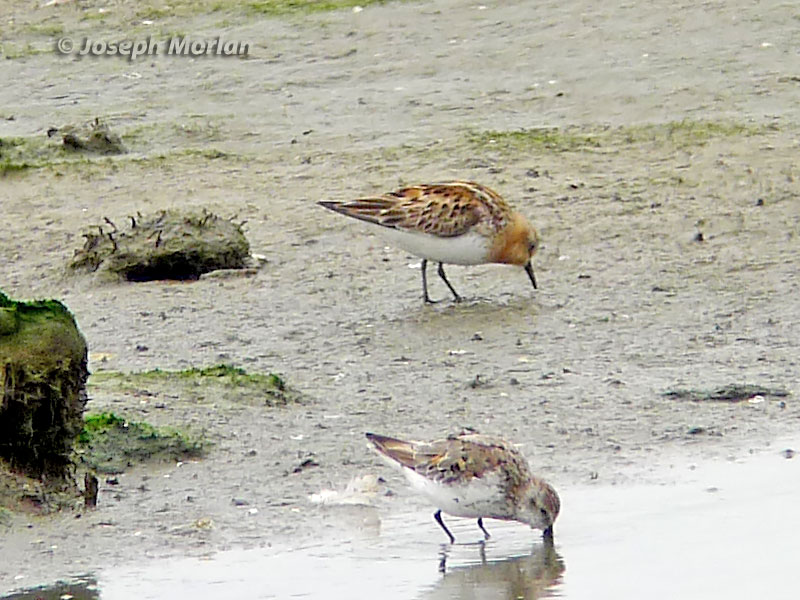 A rarity in California. Foraging on exposed mud mostly southwest of the viewing platform during incoming tide 10:50-11:50am. Adult in alternate plumage found by Noah Arthur on 3 August 2017 and seen daily since.

Slightly larger than adjacent Western Sandpipers (C. mauri) with bright rufous face, throat and nape. Short black bill with pointed tip (more pointed than expected). Crown streaked with dusky contrasting with unstreaked rufous nape. Eye dark with pale buff post ocular stripe contrasting with streaked crown. Upperparts with bright yellow-buff braces on either side of the mantle. Scapulars bright rusty with black inner webs. When scapulars raised, gray centered wing coverts evident. Tertials dark gray with gray fringes. Short primary projection. Underparts gleaming white with a necklace of gray spots framing the lower border of the bright rufous neck. Narrow white wing stripe visible in flight. Legs and toes black with small elevated hallux. No evident webbing between toes.

Digiscoped with Panasonic DMC-LX5 | Nikon FS 3 | 30XWA | hand-held, no adapter.
[
Back to Photo Gallery
] [
Home
]