Abert's Towhee (Pipilo aberti) 29 January 2007 - Salton Sea, Imperial County, California. Photo © 2007 Joseph Morlan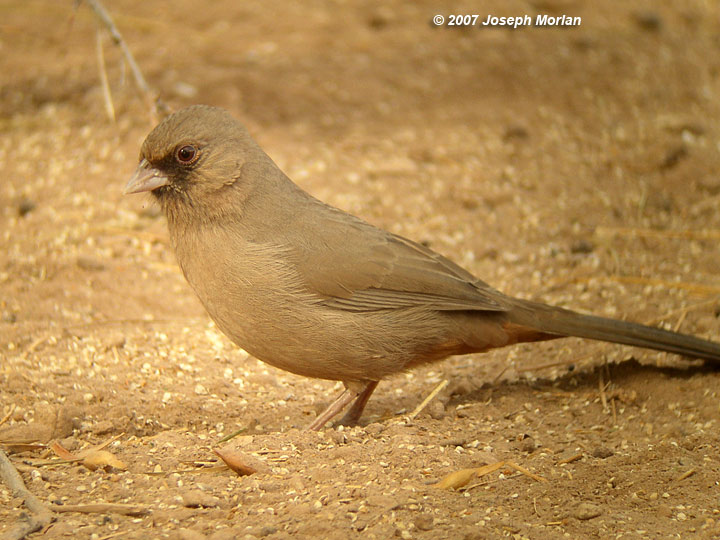 There were several of these towhees scratching in the dirt around the headquarters of the Salton Sea National Wildlife Refuge. These unassuming ground foragers are a characteristic species of the Sonoran Desert. They remain paired for life. The song is given only by unmated males and is seldom heard. Males and females look alike.

Olympus D-550z / Nikon FieldScope 3 / 30XWA (hand-held - no adapter).
[
Back to Photo Gallery
] [
Home
]