Allen's Hummingbird (Selasphorus sasin sasin) March 1, 2008. Middle Lake, Golden Gate Park, San Francisco, California Photo © 2008 Joseph Morlan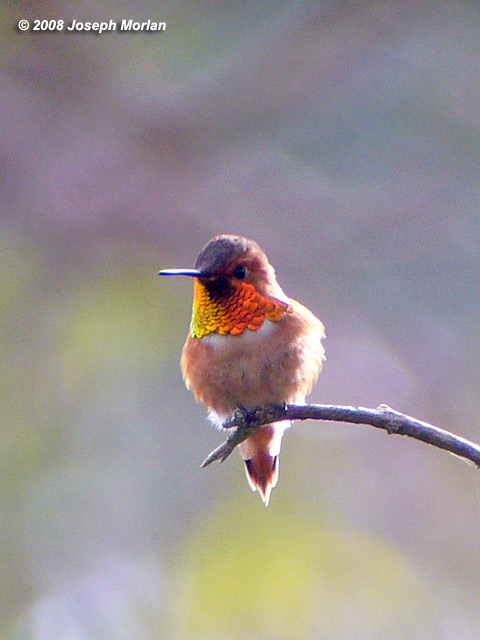 Today I took my ornithology class to the Chain of Lakes in Golden Gate Park. Allen's Hummingbirds were very active. This is an adult male of the nominate race, S. s. sasin which breeds along the immediate coast of California and winters in Mexico. The narrow, pointed tail-feathers help distinguish it from the more widespread Rufous Hummingbird (S. rufus).

Panasonic DMC-LZ5 / Nikon FS 3 / 30XWA / hand-held, no adapter.
[
Back to Photo Gallery
] [
Home
]