Brewer's Sparrow (Spizella breweri) 18 June 2006 - Rush Creek Mouth, Mono Lake, California. Photo © 2006 Joseph Morlan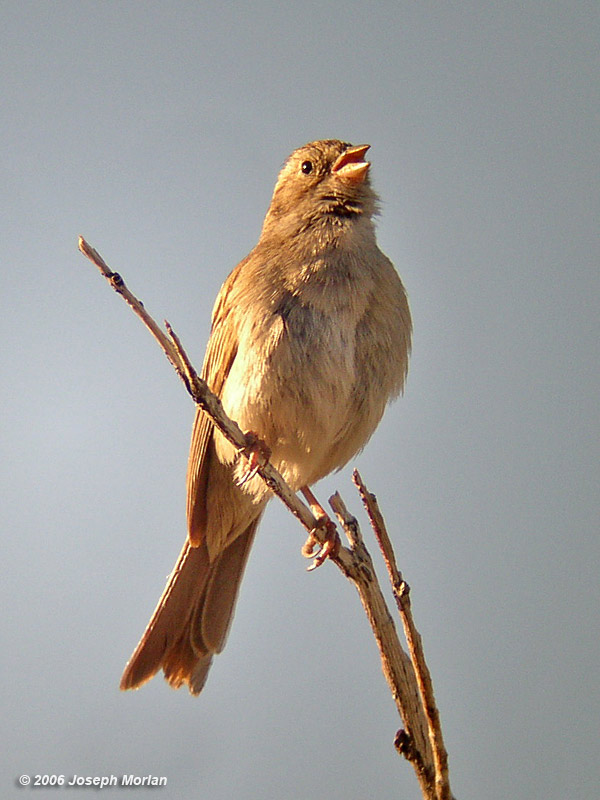 I had been trying all weekend to get a decent photo of this common Great Basin species with limited success. On our walk back to the car, this bird appeared long enough for two photos. The sun was setting and the bird was backlit, but I am quite satisfied with this photo. I particularly like the
way the sunlight illuminates the tips of some of the feathers on the breast and throat, and the way the shadows seem to emphasize the softness of the body feathers. This individual appears to be replacing two tail-feathers on one side.

Olympus D-550z / Nikon FieldScope 3 / 30XWA (hand-held - no adapter).
[
Back to Photo Gallery
] [
Home
]