Black-throated Sparrow 10 September 2008 at El Polin Springs, Presidio, San Francisco, SF Photos © 2008 Joseph Morlan.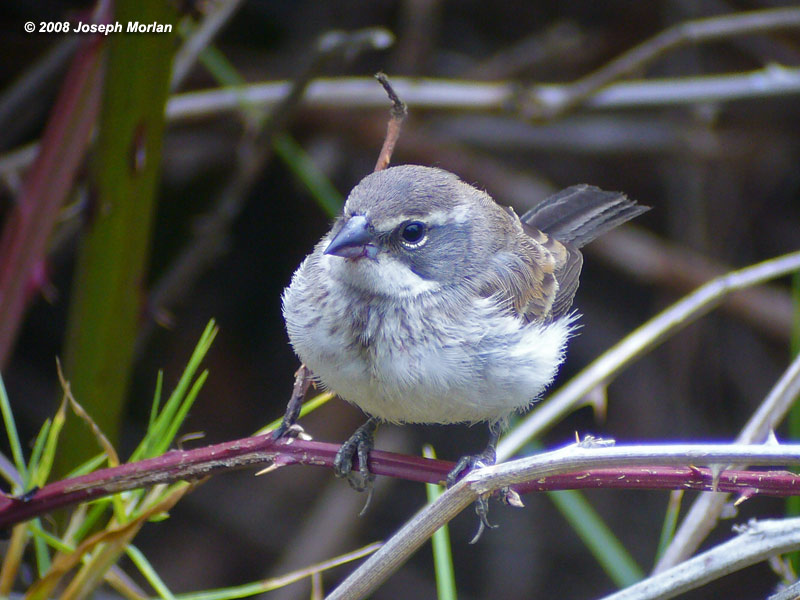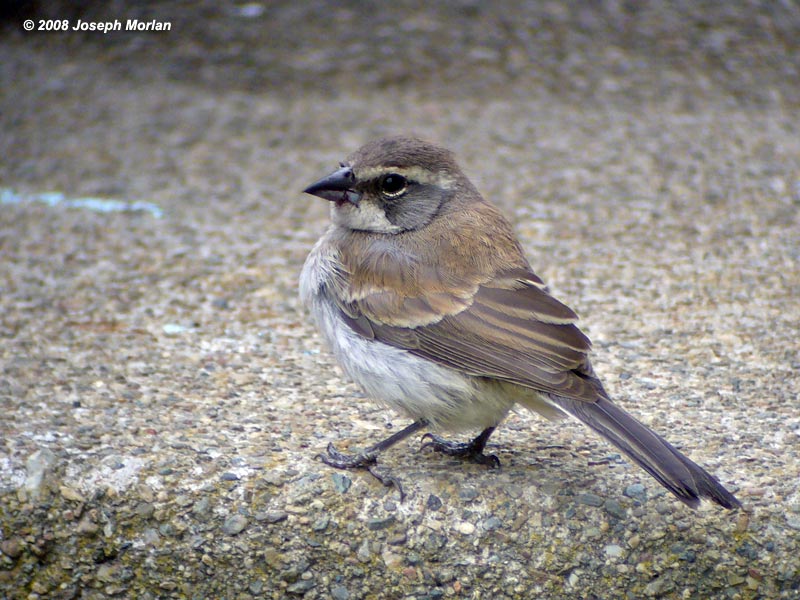 This bird was originally found by Andy Kleinhesselink on Sunday 7 September 2008 on Portola Street, just east of El Polin Springs in the Presidio. It has been seen in the same spot every day by many active birders and constitutes a first record for the City of San Francisco. Most records of out-of-range Black-throated Sparrows along the coast of California are of birds still in juvenal plumage such as this. Unlike many other sparrows, this species migrates before molting. Nasal tufts evident in lower photo.

This species is a common and characteristic bird of the Desert Southwest where it prefers rocky terrain. Nine subspecies are recognized. This is presumably A. b. deserticola which is the race breeding in eastern California north to Oregon and Washington. It is browner, less gray on the back compared to other races. Vagrants have been recorded as far north as British Columbia and east to New Jersey and Virginia.

Panasonic DMC-LZ5 / Nikon FS 3 / 30XWA / hand-held, no adapter.
[
Back to Photo Gallery
] [
Home
]