Clay-colored Sparrow (Spizella pallida) 24 October 2003. Pacifica, San Mateo, San Mateo County, CA Photo © 2003 Joseph Morlan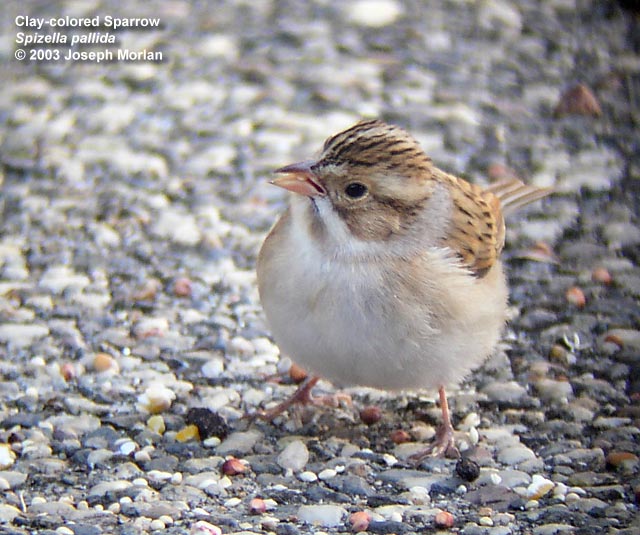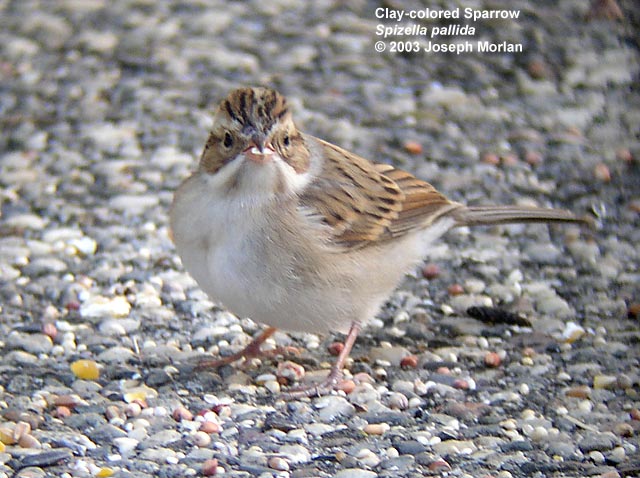 Today I noticed a different sparrow visiting the seed outside my window and was delighted to find it was a Clay-colored Sparrow. This species is a rare migrant in California and it is the first one I have seen in the state this year. It's also a new one for my yard.

Taken through window with Olympus D550z / Nikon FS3ED / 30xWA hand-held. Cropped slightly, resized and adjusted slightly in Photoshop.
[
Back to Photo Gallery
] [
Home
]