Cedar Waxwing 11 March 2006 - Berkeley Aquatic Park, Berkeley, California. Photos © 2006 Joseph Morlan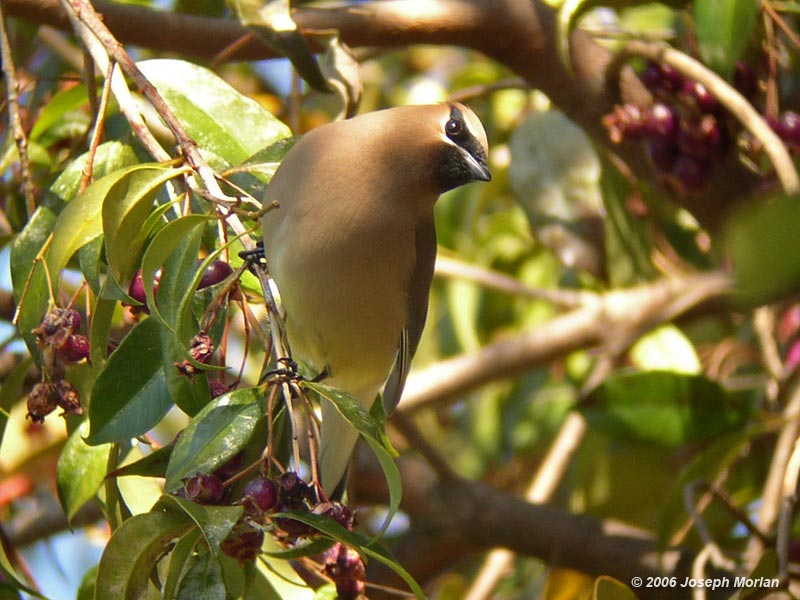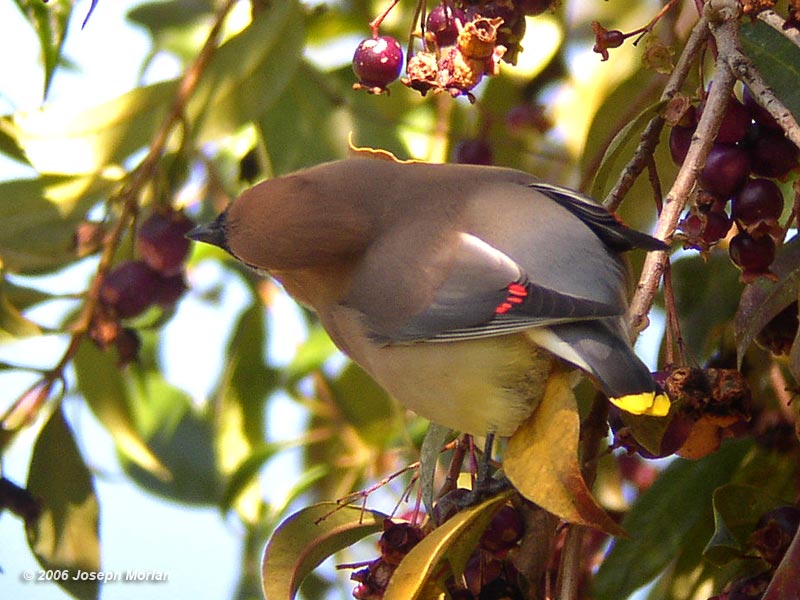 These birds seem to peak during spring migration in the San Francisco Bay Area. This was part of a flock attracted to ripe Myoporum laetum berries. This invasive exotic tree is native to New Zealand, and waxwings are instrumental in spreading its seeds.

Olympus D-550z / Nikon FieldScope 3 / 30XWA (hand-held - no adapter).
[
Back to Photo Gallery
] [
Home
]