Chipping Sparrow (Spizella passrina) 22 April 2003. Pacifica, San Mateo, San Mateo County, CA Photo © 2003 Joseph Morlan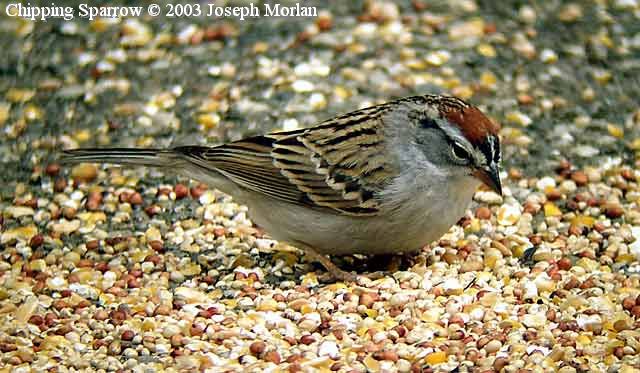 Yesterday I heard this guy singing a weird trilling song in our yard. This species is an uncommon migrant on the West Coast of North America, but more common in the East. It's the first time I've seen one in our yard. This evening it showed up at the seed spill outside our family room window.This photo was taken through the window.

Olympus D550z / Nikon FS3 30xWA hand-held. Cropped and Photoshop adjusted.
[
Back to Photo Gallery
] [
Home
]