Great Blue Heron (Ardea herodias hyperonca) 11 March 2006 - Berkeley Aquatic Park, Berkeley, California. Photo © 2006 Joseph Morlan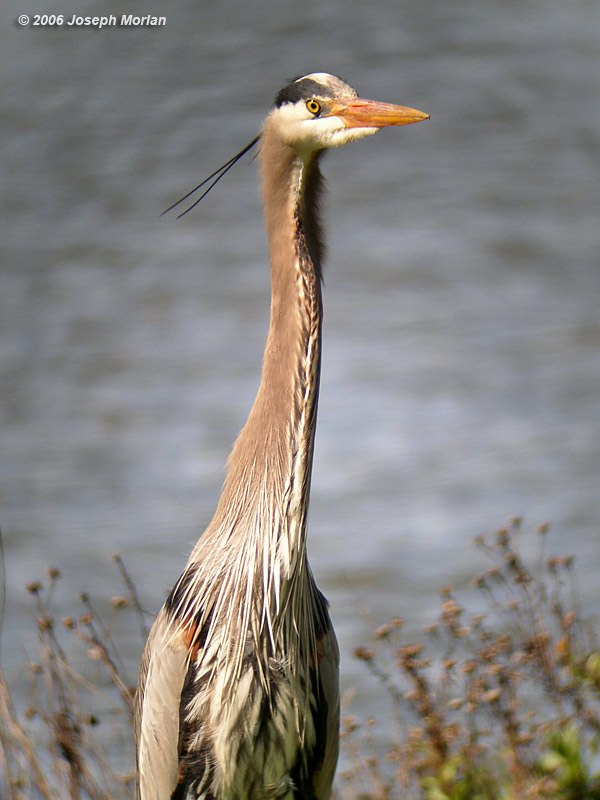 Uncropped. I was surprised by the apparent black down on the upper foreneck of this individual. I don't recall seeing that before.

Olympus D-550z / Nikon FieldScope 3 / 30XWA (hand-held - no adapter).
[
Back to Photo Gallery
] [
Home
]