Grasshopper Sparrow (Ammodramus savannarum perpallidus) 8 April 2008. Sandy Wool Lake, Ed Levin County Park, Milpitas, Santa Clara County CA Photos © 2008 Joseph Morlan.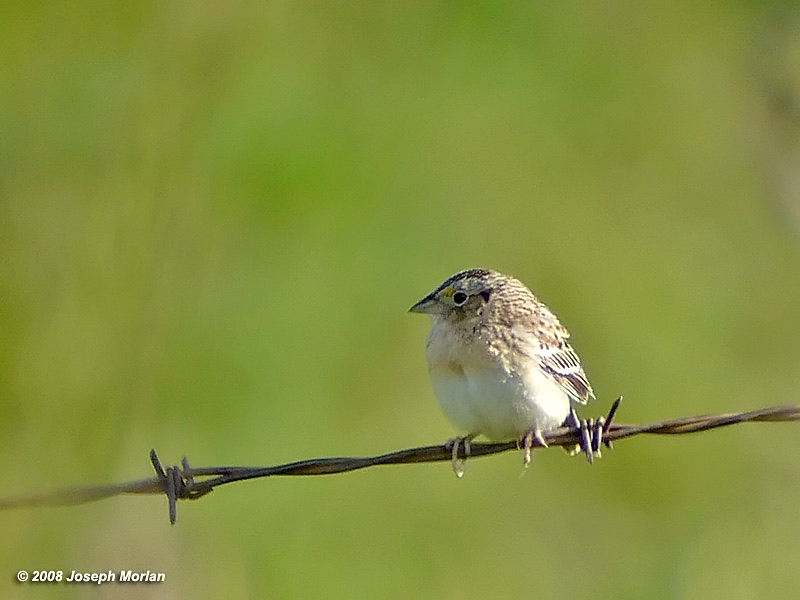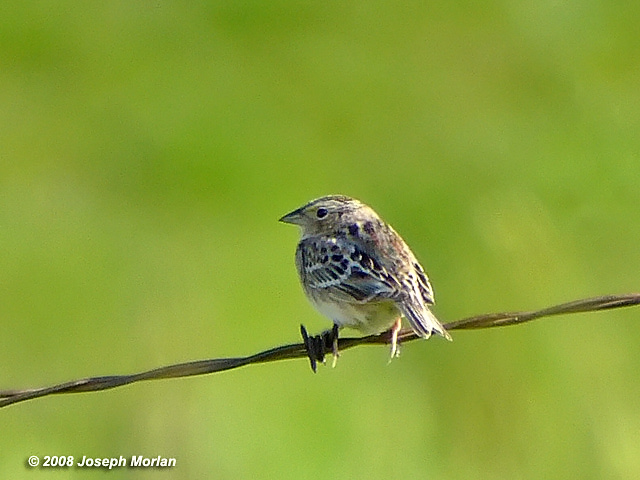 Robbie Fischer found this uncommon and declining bird singing a barely audible buzzy song this morning. This is the West Coast subspecies A. s. perpallidus which is paler than other races and has a smaller bill. This species was formerly regarded as local and rare in Santa Clara County, but breeding bird atlas results indicate that it may be more common and widespread than previously thought. Nevertheless, it is currently considered a Priority 2 "Bird Species of Special Concern" in California. Threats include urbanization and loss of native grasses.

Panasonic DMC-LZ5 / Nikon FS 3 / 30XWA / hand-held, no adapter.
[
Back to Photo Gallery
] [
Home
]