Red-shouldered Hawk 13 June 2007 at Pacifica, SM, CA Photo © 2007 Joseph Morlan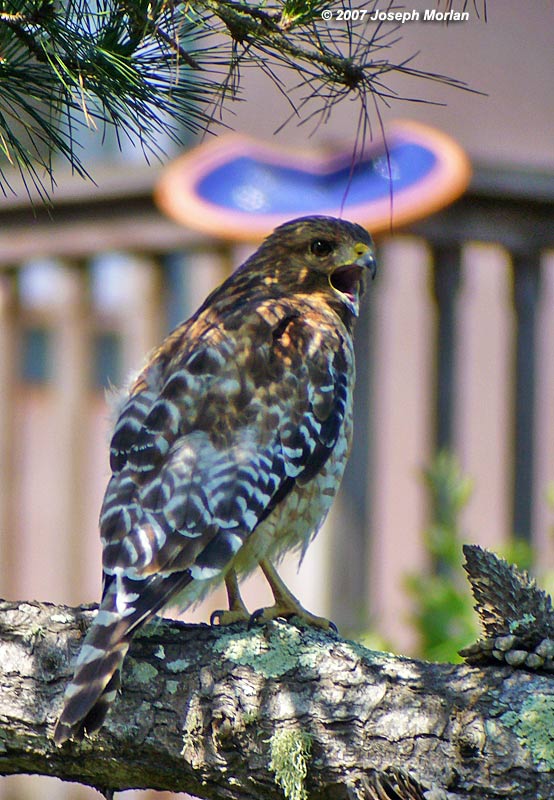 This is the West Coast subspecies B. l. elegans which is smaller and brighter than Eastern subspecies. Also the juveniles are very different, with much more spangling on the back and wing coverts on elegans cf. nominate lineatus.

Panasonic DMC-LZ5 / Nikon FS 3 / 30XWA / hand-held, no adapter.
[
Back to Photo Gallery
] [
Home
]