Savannah Sparrow (Passerculus sandwichensis beldingi) 28 January 2007 - Bolsa Chica Ecological Reserve, Orange County, CA Photo © 2007 Joseph Morlan.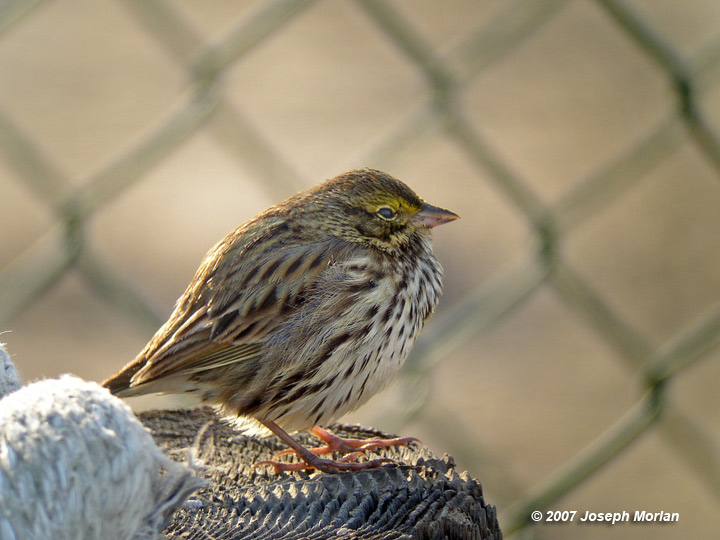 This is the heavily pigmented subspecies P.s. beldingi which is confined to coastal salt marshes in Southern California. It was listed as endangered by the State of California in 1974 and a 2001 survey found a total of only about 3,000 of these birds statewide. However, the US Federal Government has not listed this bird as threatened or endangered.

Olympus D-550z / Nikon FieldScope 3 / 30XWA (hand-held - no adapter).
[
Back to Photo Gallery
] [
Home
]