Song Sparrow (Melospiza melodia gouldii). Pacifica, San Mateo County, CA, 5 May 2007. Photo © 2007 Joseph Morlan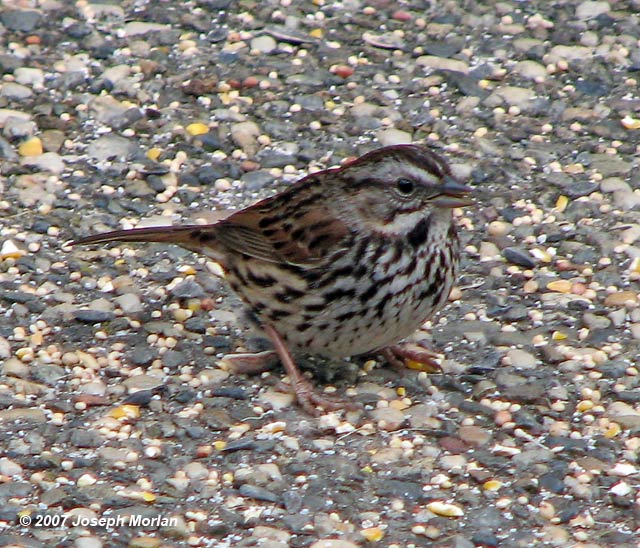 I took this out the back window yesterday. I'm trying out a new P&S camera, the Canon Powershot S3. There are too many situations where digiscoping is not possible and I wanted something small and light that
might work in those situations. This photo was taken with 12X optical zoom. Thus far, I can I think it will take okay record shots, but I have a lot to learn about how to use it.
[
Back to Photo Gallery
] [
Home
]