Vesper Sparrow (Pooecetes gramineus) 17 April 2006 - White Rock Road, Mariposa County, CA Photo © 2006 Joseph Morlan.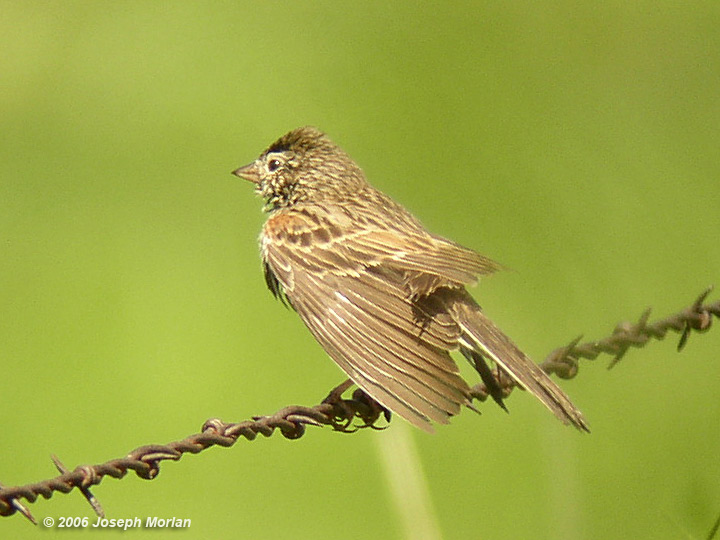 This is an uncommon, local winter visitor in the California foothills. We only saw this single individual on our recent trip. Here the bird stretched after bathing, revealing chestnut lesser coverts which are often concealed. Henry David Thoreau called this bird the "Bay Wing."

Two subspecies winter in this area, interior P. g. confinis and coastal P. g. affinis. I am not confident of the subspecies here, but suspect it is the darker, shorter-tailed P. g. affinis.

Olympus D-550z / Nikon FieldScope 3 / 30XWA (hand-held - no adapter).
[
Back to Photo Gallery
] [
Home
]