(Pacific) Winter Wren (Troglodytes troglodytes obscurior), Strybing Arboretum, Golden Gate Park, San Francisco, SF © 25 April 2010 Joseph Morlan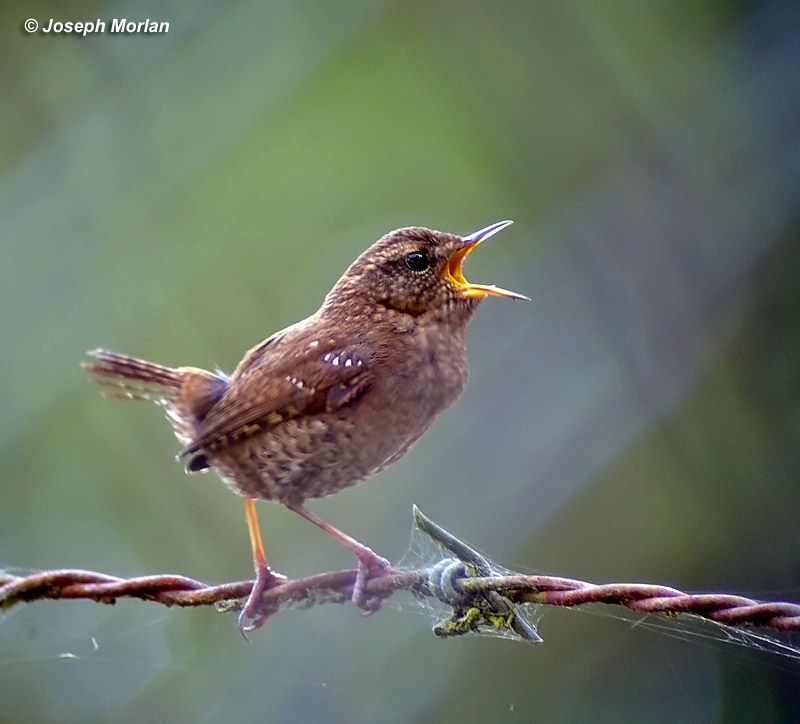 This small but energetic wren lives in the darkest forests, often favoring Coast Redwood. This is the male of a pair which was nesting in a hanging bromeliad in the arboretum greenhouse.

Over 30 different subspecies have been recognized. Here I follow Phillips and Clements in recognizing obscurior as the race breeding from San Francisco south along the humid coast to San Luis Obispo County. Many other authors (e.g. BNA) merge this and other races named by Phillips into the race pacificus. In general, Pacific Coast birds are darker, more richly colored and have different vocalizations from other populations. Pacific birds also have a very different call-note, often rendered "chimp-chimp" and have a more complex song with many more notes and a faster tempo cf. populations in the Eastern and Boreal regions.

The AOU has voted to split the American birds into two species, T. pacificus and T. hiemalis. Both will be considered different species from the birds in Eurasia. The AOU has solicited input from the birding community for opinions on appropriate common names. You can make your wishes known by posting at: http://www.birdforum.net/showthread.php?t=167618

Digiscoped with Panasonic DMC-LZ5 | Nikon FieldScope 3 | 30X WA | hand-held (no adapter)

Click here for an additional photo of this bird taken by Jeff Anderson.
[
Back to Photo Gallery
] [
Home
]